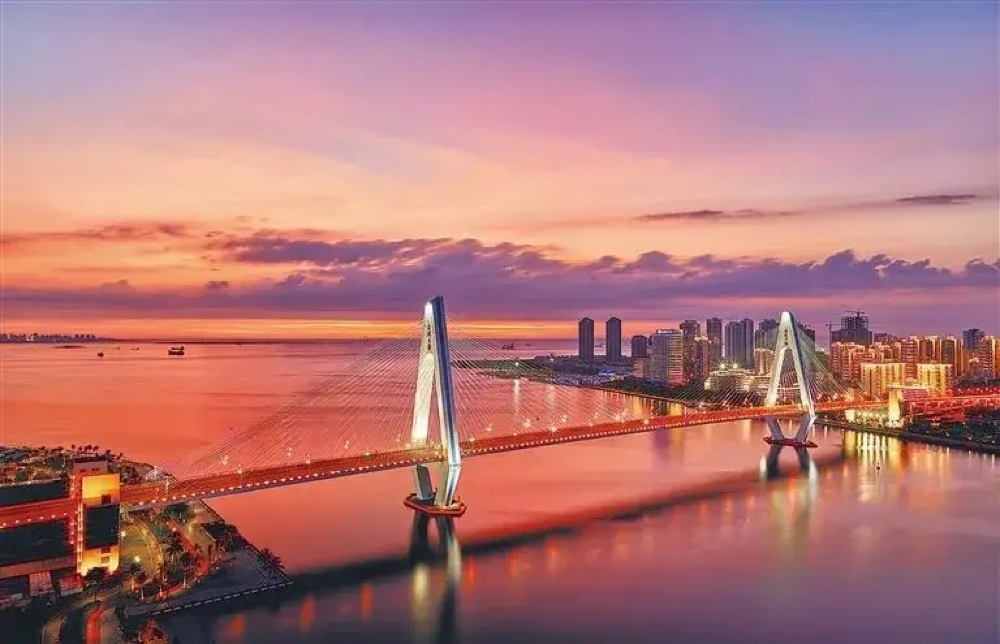 Haikou also called "Coconut City", is a southern coastal city rich in coastal natural beauty. Since the Northern Song Dynasty, it has a history of thousands of years. It is located in the north of Hainan Island, bordering Wenchang in the east, Chengmai in the west, Ding'an in the south, and Qiongzhou Strait in the north. It is the political, economic, scientific, technological, and cultural center of Hainan Province. The migration of the population, the integration of nationalities, and the integration of languages have created a unique multicultural culture. With the support of the policy of "Hainan Free Trade Port", Haikou is under rapid construction and development. For tourists, this city shows great attractions through its unique tropical scenery and duty-free shopping, such as Dongzhaigang Mangrove and Haikou International Duty-Free City.
Haikou has beautiful scenery, numerous scenic spots and historic sites, and relatively concentrated tourist attractions. Among them, there is the Five Ancestral Hall known as "the first floor of Hainan"; The beautiful holiday beach; There are also Qiongtai Academy, which is famous overseas, the impressive Ma'anshan Crater, and the Dongzhai Port Mangrove, which is a wonder of "marine forest" at high tide, near the urban area. These will make tourists' trips to Haikou full of interest and novelty.
Haikou's food is rich in Hainan flavor. It gathers four famous Hainan dishes, such as Wenchang Chicken, Jiaji Duck, Dongshan Goat, Hele Crab, and Hainan featured snacks. It has the cultural connotation of Hainan's food, which is rich in materials, fresh, authentic, and diverse.
As one of the core policies of Hainan Free Trade Port, the dividends of the new tax exemption policy for outlying islands continue to be released, and Hainan Free Trade Port is becoming a "shopping paradise" in the eyes of tourists. Haikou has four duty-free stores, Meilan Airport duty-free store, Haikou Riyue Square duty-free store, and Haikou Mission Hills duty-free store, and its products include more than 400 international famous brand products, including jewelry, watches, cosmetics, etc.